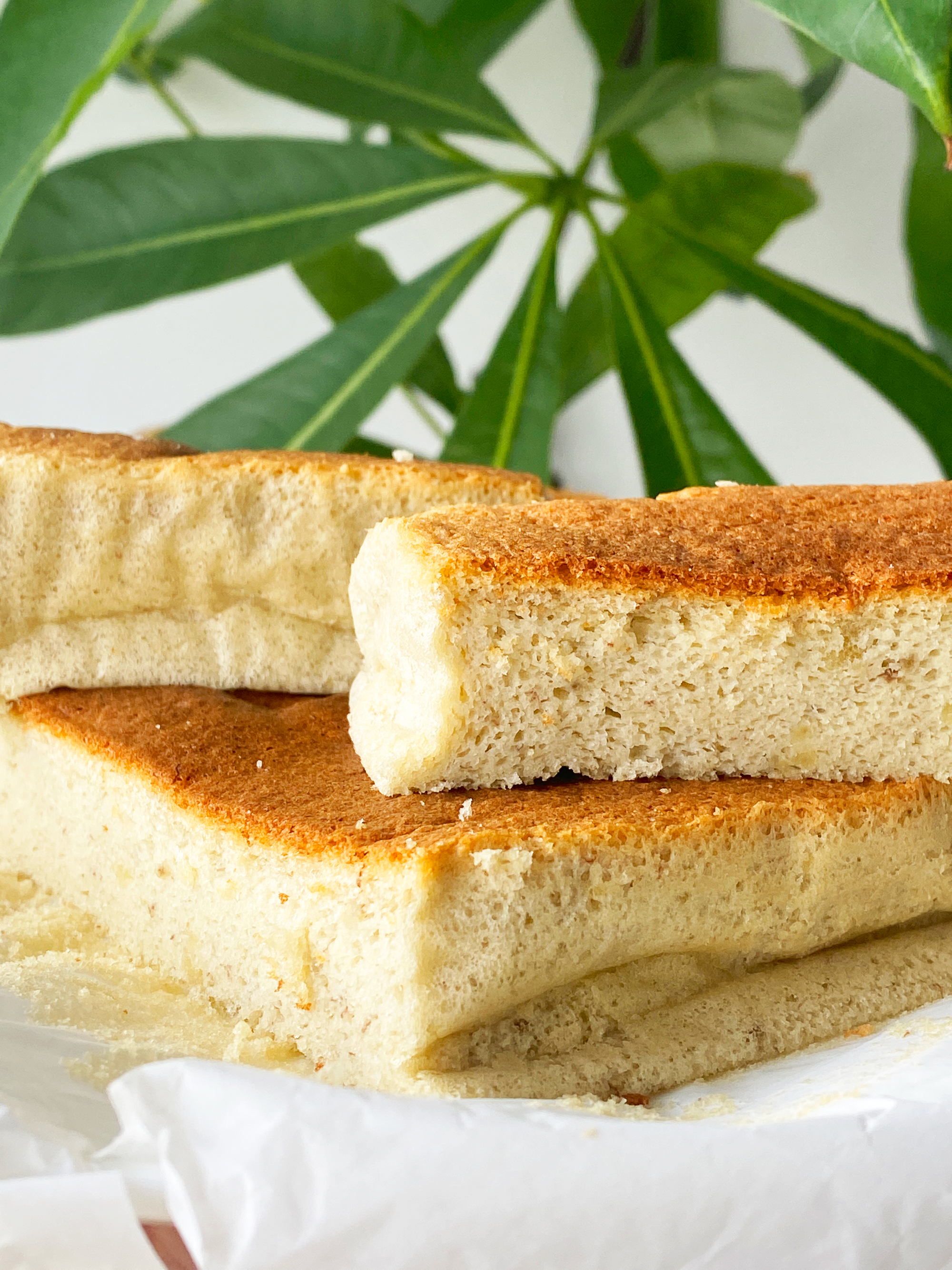 I am sure you guys are asking: " What is an Ogura Cake?"
Ogura cake, aka 相思蛋糕, hails from Malaysia even though "Ogura" is a Japanese surname; "相思" means lovesick. This is the best and least filling cake you can find in the baking dictionary.
It is by far the lightest and softest cake I made an impossibly airy and cotton-like texture. It is very similar to the usual chiffon cake, the difference is that Ogura cake shrinks a bit after being removed from the oven due to the egg whites and yolk being whipped at different times and the type of oil used.
What I love about this cake is how closely it resembles an edible cloud, it packs a punch yet does not fill you up, perfect as a cake craving any time of the day.
My favourite part of this recipe is that it only requires half a banana and requires less than 2 hours of baking time + washing! It requires slightly more baking skills compared to my banana brownie recipe - meringue baking technique!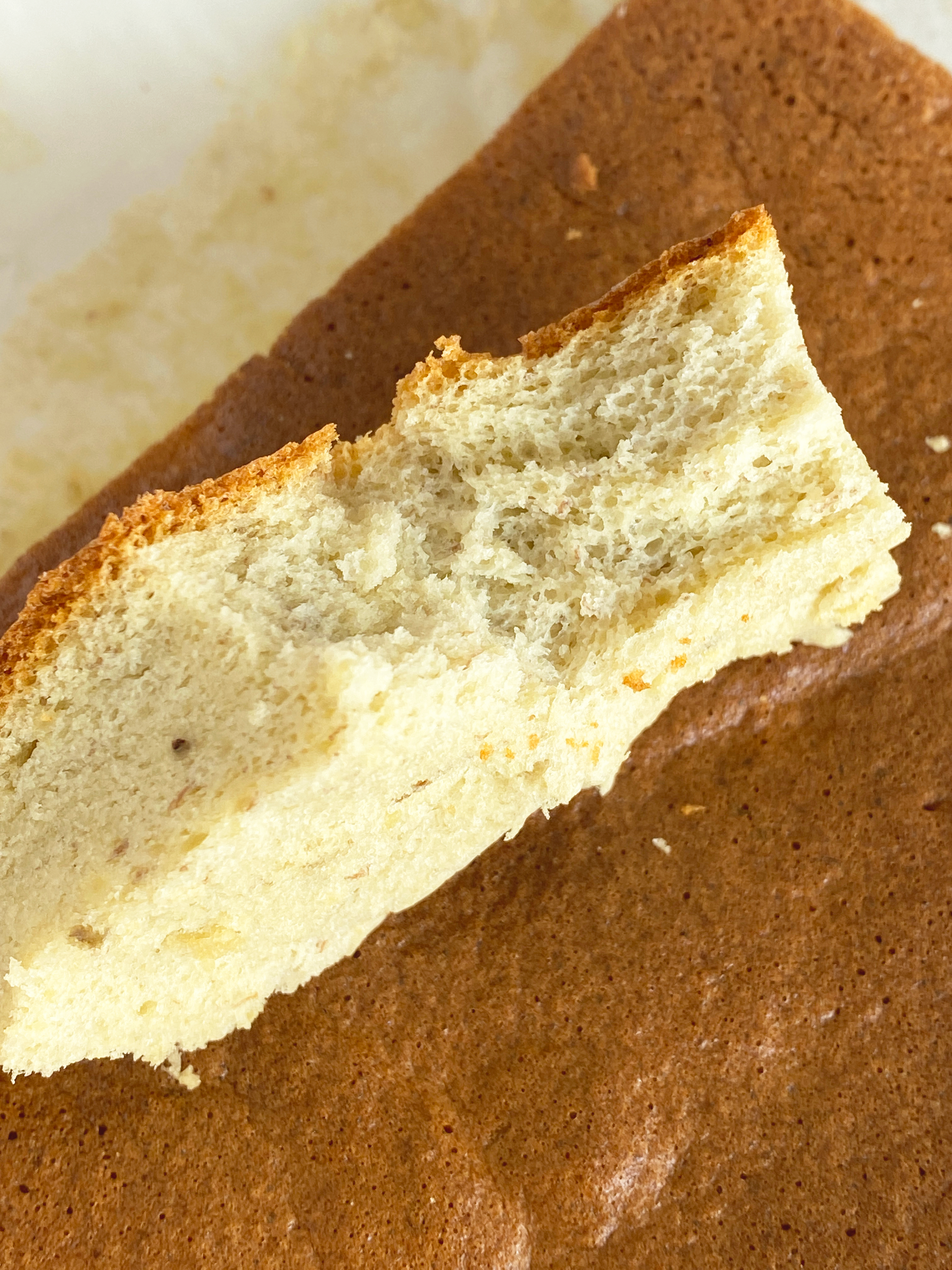 Ingredients:
3 egg York
3 egg whites
1 whole egg
35 ml vegetable oil
1/2 banana
1/2 tsp lemon juice
50g all purpose flour
Pinch of salt
50g sugar

140 °C steam bake 50-60 mins

Steps:
1. Mash the banana in vegetable oil, add in the whole egg and mix evenly.
2. Separate the three eggs into York and whites.
3. Add the yolk one by one into the banana mixture, mix after each addition.
4. Sift in the flour and salt and mix well.
5. Preheat the oven to 140 °C
6. Use a mixer to whisk the egg whites, add the lemon juice and sugar bit by bit. Whisk till you get firm peaks.
7. Add the meringue mixture into the banana mixture, mix well with spatula ( don't over mix it! As the air bubbles will be gone which gives the fluffy cake element)
8. Use aluminium foil to wrap the outside perimeter of the pan and baking paper on the inside.
9. Add the mixture into the pan, hit it down on its base a few times to even out the mixture.
10. Put the filled pan into a larger baking tray filled with hot water (just a thin layer covering the base will do)
11. Steam bake it for 50-60 minutes.
12. Let it cool before taking out the baking paper, don't let it sit for too long, as the moisture will form and turn the sides sticky.
13. Soft fluffy banana ogura cake ready to be served!
Do follow and like my instagram for more visuals and video snippets. Enjoy!
*** Signing off with sparkles ***