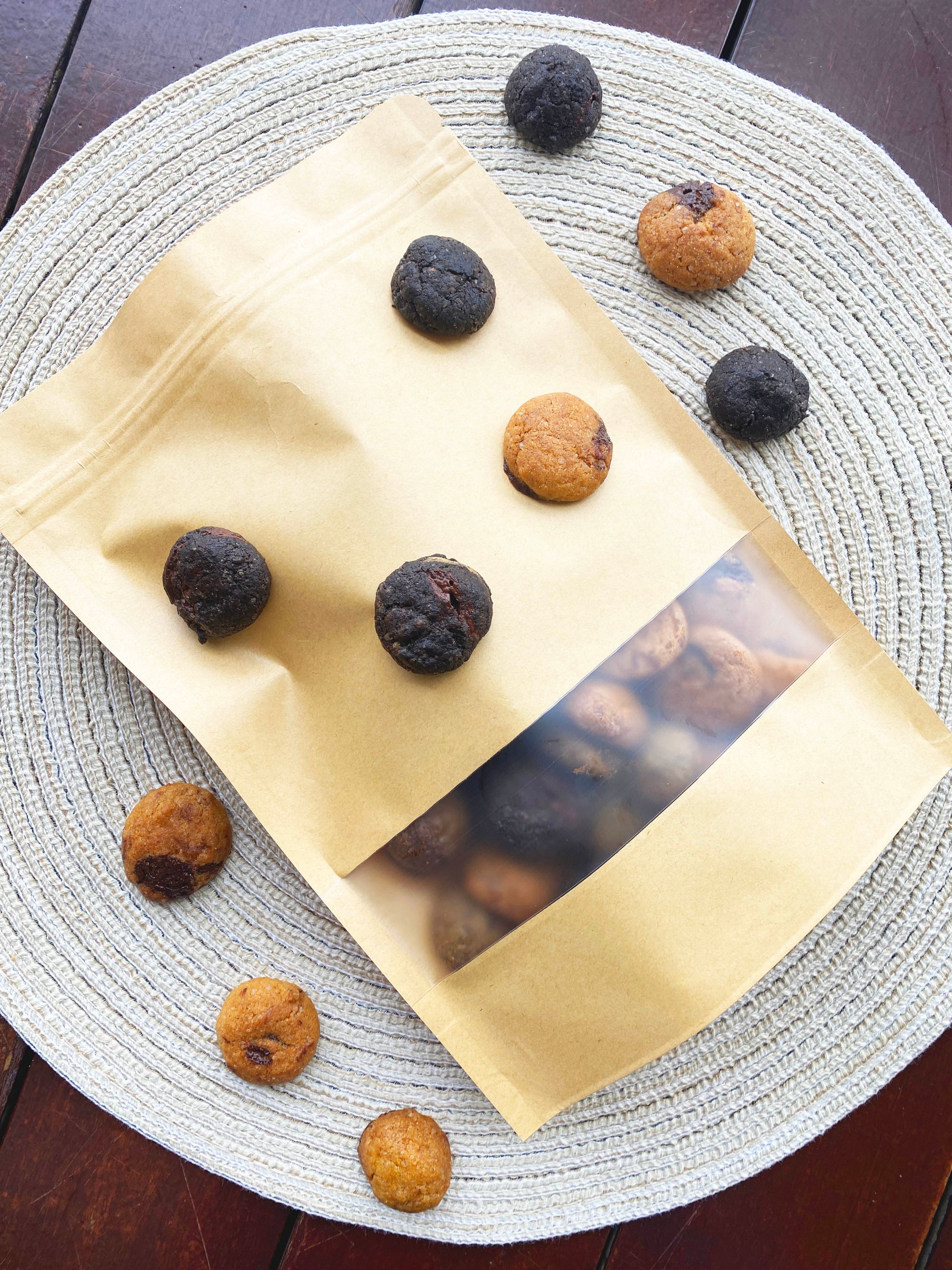 Yes, I am late to the home bakers' bake sales game. However, to put it out there, I am not planning to be a full-time homebaker as I still have an endless list of bakes to recreate and experiment with! However, I might do this as a part-time hobby and for charity every now and then so do stay with me!
This bake is born out of my impulsive baking supply spree where I bought quite a weight of chocolate couvertures and cocoa powder. Hence out of randomness, why not do a mini bake sales for personal experience and to share the sugar with you guys haha! At the same time, I also want to do some good for society especially with all the depressing news in the world. Hence for this first bake sale, I am personally absorbing all ingredients and material costs so that 100% of the proceeds will go to COVID-19 Relief: Feed the City. Thank you for all your support thus far and enjoy this baking journey with me into your bellies!
ORDER FORM
ORDER CLOSED! THANK YOU FOR ALL YOUR SUPPORT.
COOKIE BAG DETAILS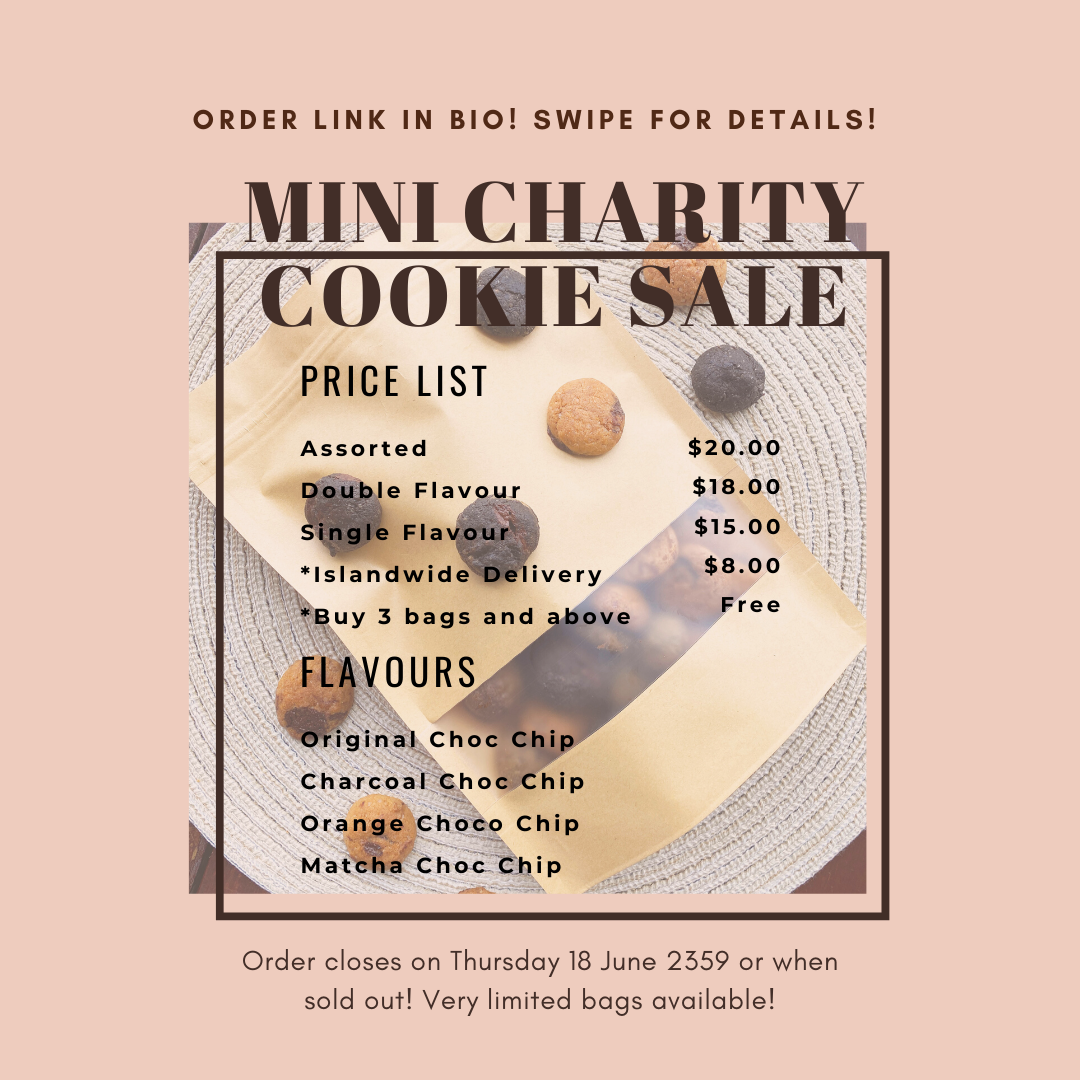 Cookie Bag Size is 18cm width x 26cm height x 5cm depth, there will be approx. 50 mini cookies inside!
I am selling the cookie bags in three versions: ASSORTED/MIX ($20), DOUBLE FLAVOUR ($18) and SINGLE FLAVOUR ($15) per bag.
COLLECTION AND PAYMENT DETAILS
Delivery/Collection will be on 20th June 2020 ONLY, 21st June 2020 can be considered for Collection ONLY. Delivery fee is $8 Islandwide, free for purchase of 3 bags and above. Self-collection location will be texted to confirmed buyers. More details and arrangement of timings will be done after confirmation of order and payment.
Payment will be via PAYLAH! or PAYNOW for orders to be confirmed.
** Psst, there will be complimentary bake of the day for successful supporters! **
COOKIE FLAVOURS
The mini cookies are inspired from the famous amos style cookie hype as seen on Mothership, but i mainly adapted the recipe from Buttermilkpantry. The mini cookies are made to be bite-size/snack-able, crispy crunchy, addictive and less sugar!
These are the 4 available flavours.
Original Chocolate Chip Cookies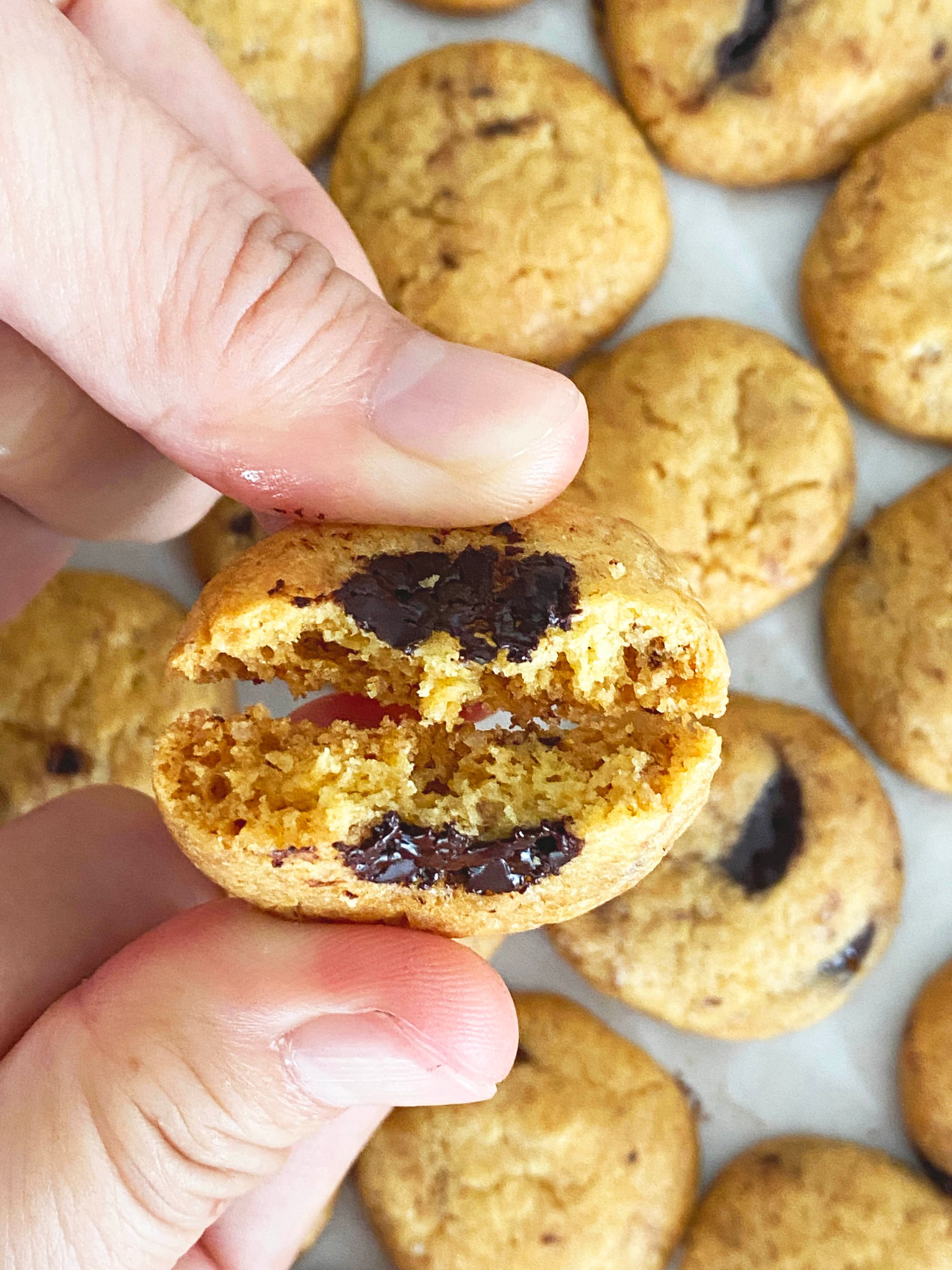 Charcoal Chocolate Chip Cookies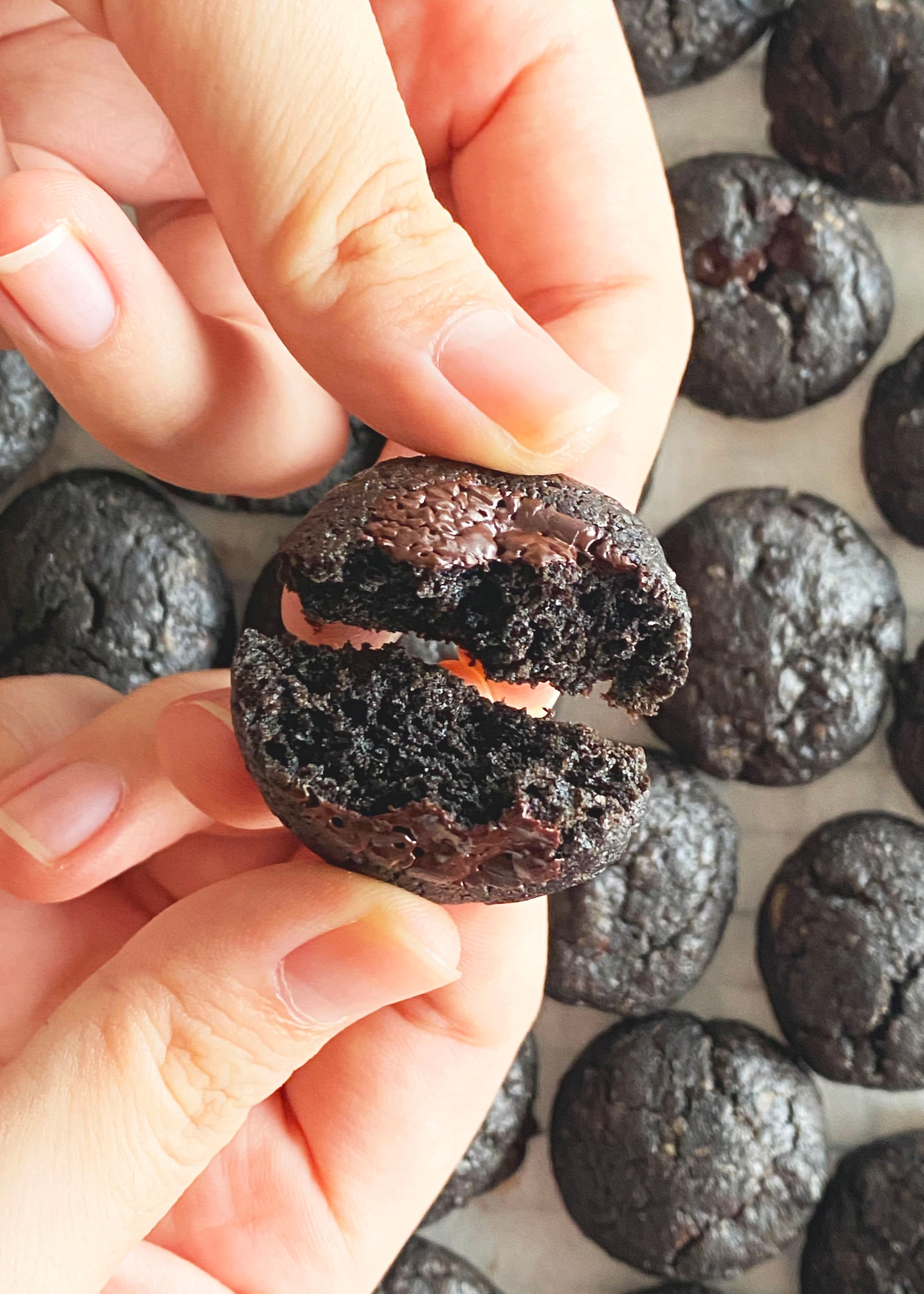 Orange Chocolate Chip Cookies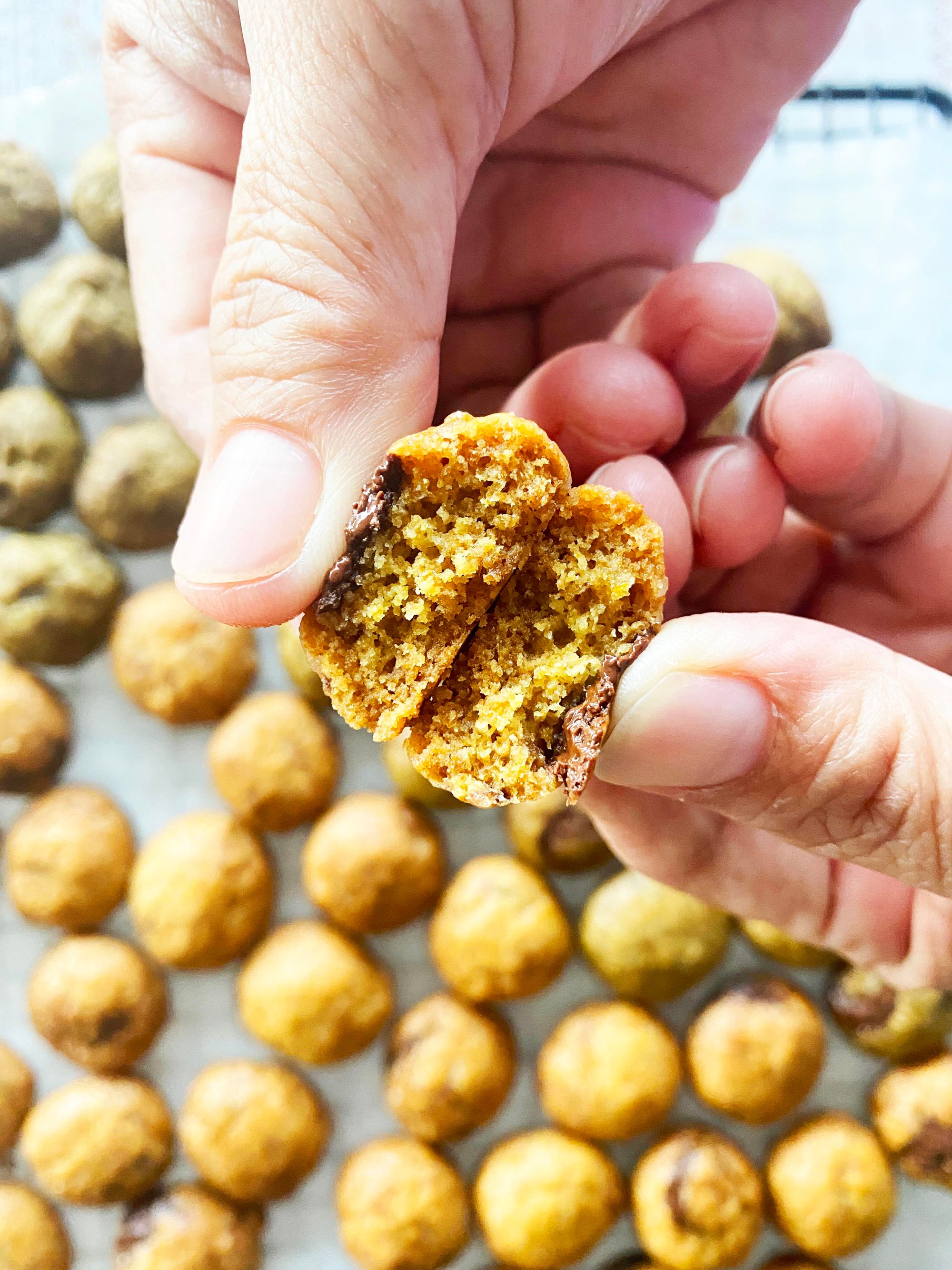 Matcha Chocolate Chip Cookies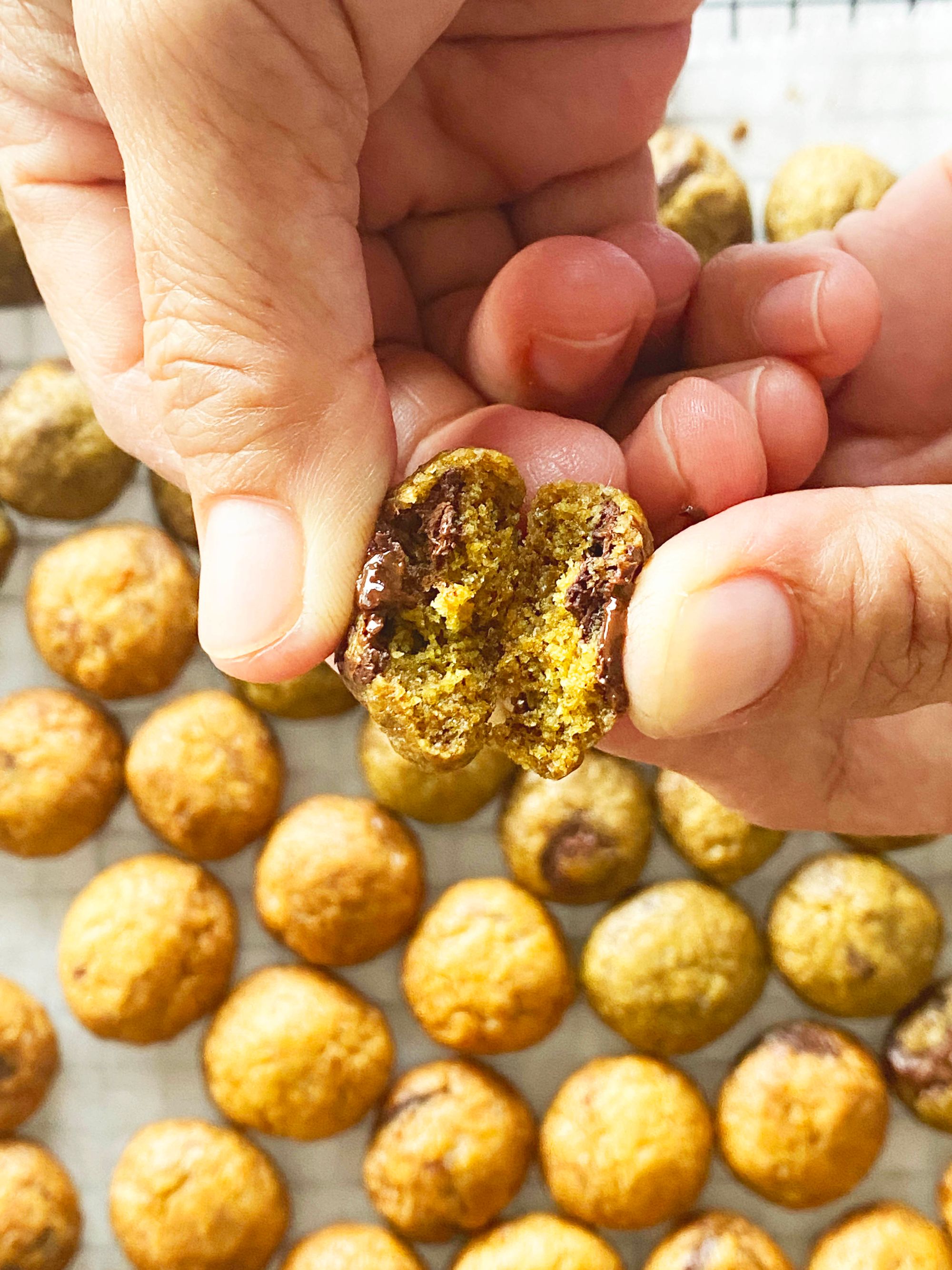 By the way, the cookie dough have been rested for 48-72 hours before baking! I definitely want to make sure that the each and every cookie is exploding in flavour and worth your calories. Be rest assured that the cookies you will be receiving will look and taste better than above as I am currently doing my 4/5th test batch!
The cookies can be keep up to 2 weeks in an airtight container.
Thank you for entertaining my bake sale experience and doing some good at the same time! Do kindly support and stay well everyone!